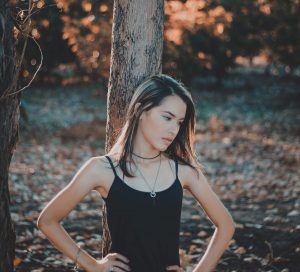 Legally, you are not required to tell or get permission from your partner if you choose abortion to terminate your unplanned pregnancy. Emotionally, discussing your decision with others, including your partner, can help you better understand your reasons for abortion.
First Things First – Have You Confirmed Your Pregnancy?
If you have taken an at-home pregnancy test and the result was positive, you may not have all the information you need to choose an abortion. According to experts, home pregnancy tests vary in their ability to diagnose a pregnancy.
At Cleburne Pregnancy Center, we offer free and confidential pregnancy services. Verify the results of your first pregnancy test with free medical-grade pregnancy testing at Cleburne Pregnancy Center. 
If the test results are positive, and you're considering abortion, you'll need a free and confidential ultrasound. Why is an ultrasound necessary? The Mayo Clinic says up to 20% of known pregnancies end in a natural miscarriage. The number could be higher because most miscarriages occur early, before many women realize they are pregnant.
Ultrasound tells you if your pregnancy is viable (growing) or you've miscarried. You'll also learn how far along you are in your pregnancy. The FDA has approved using the abortion pill method up to 70 days or less since the first day of a woman's last menstrual period. In Texas, abortion is legal until a fetal heartbeat is detected, around the sixth week of pregnancy.
You also have the possibility of an ectopic pregnancy. With an ectopic pregnancy, the embryo implants somewhere other than the uterus, which can be life-threatening. An ultrasound locates the placement of your pregnancy.
You Have Options
Did you know abortion isn't your only option for your unplanned pregnancy? You can also choose to make an adoption plan for your child or learn about the many parenting resources available. 
Often, women don't choose to parent because they lack secure finances, housing, or material and emotional support. You would be surprised to learn about the many community resources available for women who choose to parent. Our team can offer referrals, and we'll provide the emotional and practical support new mothers need.
Adoption is another avenue you may not have considered. This option allows you to get to know your child without the day-to-day responsibilities of motherhood. We provide referrals to reputable adoption agencies we recommend.
None of your options for your unplanned pregnancy are easy. Each one will change your life in ways you never imagined. They are each a forever decision. 
Talk With Us First
Take advantage of our free and confidential pregnancy services before you decide. Part of our no-cost services includes options consultations. We'll be happy to sit and discuss your current situation and the three options available to you.
Set up your appointment today so we can begin your pregnancy confirmation and options consultation as soon as possible. You don't have to make this decision alone.