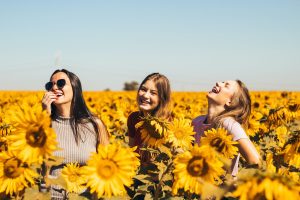 Many women can experience emotional trauma after having undergone an elective abortion. They may experience various negative emotions that are difficult to live with. If you are experiencing this, you are not alone; there is help. Identifying symptoms of mental health trauma is essential on the road to recovery.  
How Can I Recognize Emotional Trauma?
To understand the definition of emotional trauma, the Cascade Behavioral Health Hospital states, "Psychological, or emotional trauma, is damage or injury to the psyche after living through an extremely frightening or distressing event and may result in challenges in functioning or coping normally after the event." 
Some women may notice a variety of emotions that can feel heavy and depressing. Furthermore, the National Institute of Medicine says some emotions individuals may experience include: 
If you believe you are experiencing these emotions after an abortion, it's vital to seek professional help and consider speaking with someone you trust. These emotions are a heavy burden to bear, but you don't have to carry them alone!
What Can I Do? 
Seek professional help as soon as possible, especially if you are experiencing any suicidal thoughts, so you can receive the proper guidance and assistance to pave the way toward healing. Speaking to someone is helpful and provides direction for what you can do to find self-forgiveness and healing for your unique situation. 
Other steps that some individuals may find useful are: 
Talking with others about your feelings.

Join an abortion recovery support group.

Trying meditation, deep breathing exercises, and participating in physical activity. 

Taking care of yourself. Get plenty of sleep. Eat a healthy diet. Drink enough water.

Avoiding alcohol, drugs, and tobacco.

Getting back to your daily routine.

Getting involved in your community. 
Where Can I Go If Considering An Abortion Or Needing Support After An Abortion? 
If you want to discuss how abortion might impact your health and wellness, contact us today. Or, if you are seeking healing options after an abortion, we will be happy to welcome you to our clinic. 
We also offer free pregnancy testing, ultrasound, and options counseling during a free, confidential appointment. 
We believe women should have all the facts before deciding, so they are empowered with knowledge and confidence in their informed decision!