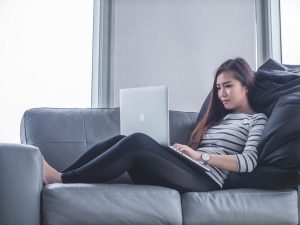 While everyone is different, some women experience difficult emotions and mental health challenges after an abortion. Gathering more information, exploring all your possibilities, and processing your questions can help you make a clear decision about the next step in your journey.
Is There a Connection Between Abortion and Mental Health?
There are many different opinions on how to best interpret certain data about abortion and mental health. Still, according to a recent scholarly review, experts generally agree that "abortion is consistently associated with elevated rates of mental illness" and that "the abortion experience directly contributes to mental health problems for at least some women."
What Do Some Women Experience After Abortion?
The American Psychological Association's Task Force on Mental Health and Abortion noted that, after an abortion, some women do experience the following:
Sadness

Grief

Feelings of loss

Depression 

Anxiety
What Does This Mean For Me?
The Mayo Clinic puts it this way: "Having a medical abortion is a major decision with emotional and psychological consequences. If you're considering this procedure, make sure you understand what it entails, side effects, possible risks, complications and alternatives."
Explore Your Possibilities
As with any serious decision, it helps to start by focusing on the facts and exploring all of your options. You are in control of your situation, and support is available. 
If you're near Cleburne, you can make a free counseling appointment to talk with our team about pregnancy and abortion. Our non-judgmental, caring staff can help you dive deep and process big questions like these:
Do I want abortion to be part of my story?

Why would I choose abortion over another possibility?

Is this really what I want, or do I feel pressured?
Considering alternatives, getting answers to your questions, and thinking about future outcomes all play a role in healthy decision-making. 
Free and Confidential Services in Johnson County, Texas
Your well-being is important to us—and that includes your physical and mental health. Make an appointment to talk with us about your questions and concerns at no cost. 
We look forward to seeing you soon.