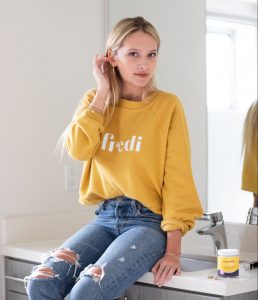 So you're facing an unplanned pregnancy and aren't ready to become a parent? You have options and Cleburne Pregnancy Center is here to help! 
Deciding between abortion and adoption can be a difficult decision. As you choose what's right for you, we recommend taking as much time as you need to gather information about each option, evaluate the pros and cons, and learn as much as you can about your unique pregnancy and the potential risks you might face when it comes to abortion.
Without further ado, let's talk about your options!
Facts on Abortion
While abortion is often talked about as a simple procedure of terminating a pregnancy, there's actually quite a lot to learn before knowing if it's the right decision for you!
To begin, there are several different types of abortions, each coming with its own costs, side effects, and risks. While a medical abortion, also called the abortion pill, uses chemicals to end the pregnancy, surgical abortions require the uterus to be emptied using suctioning and scraping devices.
Medical abortions can be accessed in the first 10 weeks of pregnancy and surgical abortions are available throughout the pregnancy up until the stage at which the law restricts the procedure.
Abortion procedures can be accompanied by side effects like cramping, bleeding, nausea, weakness, fever, chills, vomiting, headaches, diarrhea, and dizziness. In addition to these side effects, women may experience more damaging risks, including infections, sepsis, and hemorrhaging. Surgical abortions can also lead to lacerations of internal organs. 
Is Abortion Right For Me?
Remember that it's okay to take the time you need to explore your pregnancy options. If you're considering abortion but aren't sure if it's the right choice for you, we recommend scheduling an appointment at your local pregnancy center! 
Cleburne Pregnancy Center provides women with no-cost, lab-quality pregnancy testing, ultrasound scans, STI testing, options counseling, and abortion information so that you can make a choice you're confident about.
After confirming your pregnancy through our pregnancy testing services, you'll have access to an ultrasound scan, which will determine the type of abortion you are eligible for and the costs and risks you may face. Our staff will walk you through each step of the process in making your choice and be there to answer any questions about abortion procedures that you may have.
Facts on Adoption
If you're not ready to parent, adoption can be a rewarding and empowering choice for women who are experiencing unplanned pregnancies.
The process of adoption has come a long way in recent years, and one of the biggest improvements is that birth mothers have been put in the driver's seat. From deciding what kind of adoption they want, to picking the family for their child, birth mothers are empowered to make choices at every step of the process.
One of the main choices a birth mother will make relates to the type of adoption she wants. There are two types of adoptions — "open" or "closed."
While closed adoptions entail that the birth mother and adoptive family will remain confidential, open adoptions mean that all parties will maintain some form of relationship moving forward. Open adoption relationships can be through visits, phone calls, photos, or electronic communication. They're the most common type, making up 95 percent of today's adoptions.
If you choose adoption, you will have support every step of the way! We recommend partnering with an adoption agency. These agencies will help you create an adoption plan that suits your needs and assist you in choosing the right family for your child — all at no cost to you!
Is Adoption Right For Me? 
Not sure if adoption is right for you? We recommend scheduling an appointment at your local pregnancy center to discuss your options and learn more about the process! Cleburne Pregnancy Center is here to answer any questions you have and connect you with a trusted adoption agency!
What Do I Need to do Before Making a Choice for My Pregnancy? 
Whether you're leaning towards abortion or adoption, we recommend scheduling an appointment for lab-quality pregnancy testing, an ultrasound scan, STI testing, and more!
These screenings will provide you with valuable information on your health conditions and give you and your doctor a full picture of your pregnancy.
Cleburne Pregnancy Center is here to help you learn more about your pregnancy and explore your options and the endless resources available to you during this time!
Schedule an Appointment
Schedule your free appointment today to learn more and get started!