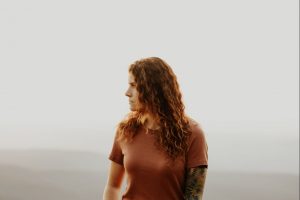 Discovering an unexpected pregnancy is overwhelming. You and your partner feel scared and worried about the future. Perhaps your partner has threatened to walk out if you don't have an abortion. 
No one can legally force you to do what you don't want to. Ultimately, the final decision is yours and only yours. Get as much information as possible about abortion procedures and risks. Then, find out about your other options.
Confirm Your Pregnancy First
How did you discover your pregnancy? Did you miss your period or take an at-home pregnancy test? Confirm your pregnancy with a member of our medical staff to know for sure.
Free and Confidential Pregnancy Testing
Cleburne Pregnancy Center offers free and confidential medical-grade pregnancy testing. Although at-home tests are reliable, different brands have different abilities to diagnose a pregnancy. Depending on the one you choose, you could take the test too early.
Now is the time to schedule your appointment with Cleburne Pregnancy Center. If your pregnancy test is positive, a nurse will schedule you for an ultrasound. 
Free and Confidential Ultrasound
Ultrasound tells you if your pregnancy is viable (growing) or if you've had a miscarriage. According to the Mayo Clinic, up to 20% of known pregnancies end in a miscarriage. You can still get a positive result on a pregnancy test even though you've miscarried.
In addition, an ultrasound reveals how far along you are in your pregnancy and the location of your pregnancy. Knowing how many days you've been pregnant indicates the abortion method used. A pregnancy not located in the uterus is called ectopic and can be life-threatening. 
Abortion
There are two main types of abortion: surgical and medical. The FDA has approved medical abortion to end a pregnancy through 70 days gestation (70 days or less since the first day of a woman's last menstrual period). The abortion pill is a medical abortion method. 
There are various methods of surgical abortion depending on the number of weeks of pregnancy. Abortion providers use vacuum aspiration in the early weeks to suction out the pregnancy and tissue. Later pregnancies require a scraping instrument known as a curet, and possibly forceps. 
Risks of Medical Abortion
The Mayo Clinic lists the following as side effects and risks:
Incomplete abortion

Ongoing pregnancy

Heavy and prolonged bleeding

Infection

Fever

Digestive system discomfort
Risks of Surgical Abortion
These are the risks of surgical abortion according to Medlineplus.gov
Damage to the womb or cervix

Uterine perforation

Excessive bleeding

Infection of the uterus or fallopian tubes

Scarring of the inside of the uterus

Reaction to the medicines or anesthesia

Not removing all of the tissue
You Have Options
If you choose not to have an abortion, you have two other options: making an adoption plan and parenting. 
Making An Adoption Plan
As the expectant mother, you make all the decisions when choosing to place your child for adoption. You choose the couple who will raise your child based on a photo book and the detailed information they provide. 
You also determine the type of relationship you would like to have with your child after placement. Although choosing adoption isn't easy, it allows you to know and love your child while giving them a more stable life.
Parenting
Parenting seems impossible, but there are so many people to help you along the way. Our compassionate team at Cleburne Pregnancy Center is ready to assist you. We offer parenting education, support groups, and referrals to many community resources. 
The Final Decision Is Yours
Remember, no one can bully or coerce you into making a decision you don't want to make. Only you can decide what is right for you. Schedule an appointment at Cleburne Pregnancy Center. You'll receive free and confidential pregnancy confirmation, and we can talk about your future. We are here for you.