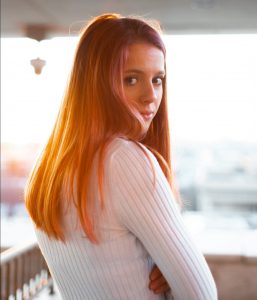 Have you realized you're pregnant a bit later than expected, or maybe you're still making up your mind about your pregnancy decision. Your second trimester officially begins at 13 weeks of pregnancy. Now what? 
You could be feeling pressure from your partner, family, or friends to choose a certain option. Are you struggling to know if you are ready to parent? Is abortion an option? What does adoption look like? Ultimately, you have the final say with your pregnancy decision. Here's a little more insight into your pregnancy options in Cleburne, TX.
Can I get an Abortion in Cleburne, TX?
Abortion is not an option for women in their second trimester in Cleburne, TX. On September 1, 2021, the state of Texas enacted a new abortion law – Senate Bill 8 (SB 8) – banning abortion at 6 weeks (when a fetal heartbeat can be detected). Women in their second trimester are not eligible for abortion – medical or surgical. 
Adoption
Maybe you never thought adoption was a good fit for you, but it may be a good fit if you know you're not ready to parent. There could be many reasons you're not ready – financial circumstances, relational issues with your partner, or you feel too young to raise a child. Whatever the reason, adoption gives your child a chance at life with great opportunities. Adoption is an act of great love and humility.
You can choose from open, closed, or semi-open adoption plans. The adoption plan depends on what kind of relationship you want with your child and the adoptive family. As the birth mom, you are in control. Talk with a team member at Cleburne Pregnancy Center to learn more about this option.
Parenting 
Parenting takes courage and work, but it's worth the sacrifice. There are many ups and downs in the parenting journey as everyone's learning as they go. No one feels ready to parent, but you may be surprised at how many people can support you along the way. Many women have concerns like: 
I want to keep my baby but my partner doesn't

How do I tell my family

Can I still finish school?

How will I continue working?

Where will I live?
You may have tons of questions about parenting on your mind. That's very normal and we want to help answer them. 
Talk Options Today
We are here for you. Get clarity about all your pregnancy options as you go through your second trimester of pregnancy. Our team can offer free support and resources so you feel equipped for the next step of your journey. You can do this.
Schedule a free and confidential appointment today to talk options.