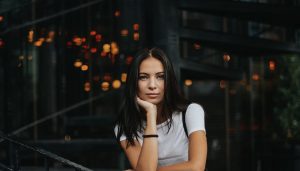 The online world has made it easy to purchase items without actually meeting someone face to face. We understand that confronting someone about your unexpected pregnancy is difficult. Still, there are reasons not to buy the abortion pill (mifepristone and misoprostol) online. These specific drugs should be prescribed and always given in person. We want to share the reasons why and the risks of purchasing the abortion pill online. 
Goes Against FDA Regulations
Purchasing the abortion pill online goes against the FDA regulations that protect your health. They share how buying these drugs over the internet bypass the safeguards created to protect your health. 
When you purchase the drugs online, you cannot verify the drugs' chemicals and therefore have no idea of their quality. You will also not be aware of the potential side effects or risks of the specific drugs you receive. In some cases, there could be deadly side effects.
They Could Be Less Effective
Due to online abortion pills not being FDA approved, the dosage could be less effective than the standard abortion pill. This type of drug can cause significant health risks and damage to your body if it's ineffective. 
There are also time restrictions for the abortion pill. Women should not attempt a medical abortion (with the abortion pill) if they are pregnant for more than nine weeks (after the start of your last period). Receiving the abortion pill late in the mail could pose a threat to your health.
It Removes Medical Protection
Purchasing the abortion pill online does not allow doctor oversight and medical protection. The abortion pill should be prescribed by a health provider due to the side effects and risks. Some of the risks of the abortion pill are nausea, bleeding, incomplete abortion, and infection. If something were to go wrong, you would not be connected to a health care provider already. This delay could be costly for your health.
You don't have to do this alone. We are here to give you more information about abortion and all your options moving forward. Talk to our medical team at the Cleburne Pregnancy Center to confirm your pregnancy with a lab-quality pregnancy test and ultrasound. It is vital to know the viability of your pregnancy and how far along you are before proceeding with any type of abortion.
Schedule an Appointment
Make an appointment with us today to talk. All of our services are completely free and confidential.