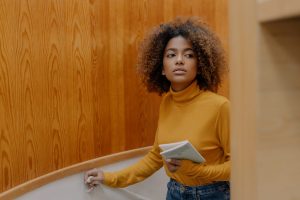 Almost half of the pregnancies in the US are unplanned, so if you find yourself dealing with an unexpected pregnancy, you are not alone in your situation. Medical abortion is likely one of the options you'll come across in your research (along with parenting and adoption). Medical abortion is performed in the first trimester up to 10 weeks into your pregnancy.
How Does It Work?
Medical abortion is where prescription drugs are used to end a pregnancy. The first in the series of drugs is mifepristone, which acts as an antiprogesterone. It will block an essential hormone, progesterone, from the placenta and fetus, so the pregnancy stops growing.
The second pill, misoprostol, is taken 24-48 hours later and is used to empty the womb. You can expect heaving cramping and bleeding for 4-5 hours as your cervix softens, your uterus contracts, and your body works to expel the fetus and pregnancy tissue.
What Are the Risks?
Although the safety of this procedure is debated, the choice is ultimately up to you. However, the risks are often underrepresented, so here is a list of potential side effects listed by the Mayo Clinic: 
Incomplete abortion, which may need to be followed by surgical abortion

Heavy and prolonged bleeding

Infection

Fever

Digestive system discomfort
Am I Eligible for the Abortion Pill?
Medical abortions definitely should be avoided if you have any of the following pre-existing conditions:
An intrauterine device (IUD)

Allergies to the medications used in medical abortion

Heart, blood vessel, liver, kidney, or lung diseases

Ectopic pregnancy

Use of blood thinners or steroid medications

If the pregnancy is too far along for this procedure.
Before an abortion, you need a highly recommended health screening such as an ultrasound. An ultrasound scan will alert you to any health concerns, such as ectopic pregnancy and confirm how far along you are. 
Here at Cleburne Pregnancy Center, we offer ultrasounds at no cost and a consultation with our staff that can help you process and consider all your options with your pregnancy.