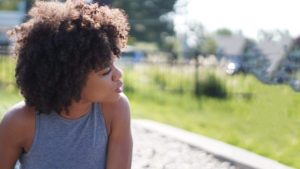 Blood versus urine pregnancy test — what's the difference and which kind should I take? It really depends on the information about your potential pregnancy that you're looking for.
Cleburne Pregnancy Center is here with all of the answers!
What Is the Difference Between a Blood and Urine Pregnancy Test? 
Both blood and urine pregnancy tests detect pregnancy by measuring the levels of the hormone hCG (human chorionic gonadotropin), which is a hormone made by cells from the placenta, the organ created to sustain a fertilized egg. 
However, there are a few important differences to note that will determine what kind of test you should take. 
Urine Pregnancy Tests
A urine pregnancy test requires a sample of urine to determine whether or not someone is pregnant. 
In a urine pregnancy test, the urine sample will be measured to detect hCG, but it will not provide any additional information regarding your pregnancy. 
Because of this, it's recommended that women receive further services to determine whether their pregnancy is viable and healthy, as well as how far along it is.

For the most accurate results, it's recommended that women wait at least a week after their missed period to take an at-home urine pregnancy test. 
However, for accurate and early results, visit Cleburne Pregnancy Center. We offer free lab-quality pregnancy testing and ultrasounds to confirm pregnancy and provide you with valuable information regarding your health and pregnancy options. 
Blood Pregnancy Tests
In comparison, a blood pregnancy test may identify hCG earlier, as well as measure the precise levels of the hormone in the blood, which will help determine the gestational age of the pregnancy.

Further prenatal blood tests can determine whether the pregnancy is progressing normally and may identify other health conditions, like STIs, or natural immunity to diseases, such as rubella.
What Kind of Pregnancy Test Should I Take? 
It's recommended that you first confirm your pregnancy through a urine pregnancy test. For accurate and fast results, visit Cleburne Pregnancy Center.

Not only is our pregnancy testing free, but it's followed up by a medical consultation and ultrasound scan. Your nurse will then determine if a blood test is necessary based on your health conditions and medical history.
Come in to see us 
If you expect you may be pregnant and are looking for confidential and free pregnancy services, Cleburne Pregnancy Center is the place for you.

The moment you walk through our doors, you'll be greeted by warm and welcoming staff and be provided with a safe place to confirm your pregnancy and explore the options available to you.
Schedule your appointment today!