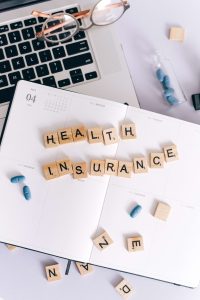 Oh man, is this unbelievable or what? Two little words. Just two little words and your whole life is turned upside down. "I'm pregnant."
You want to be there for your partner because it's the right thing to do. If you are both considering abortion, here's what you should know about typical abortion costs and abortion coverage. 
Before an Abortion
Before you do anything, the two of you should visit Cleburne Pregnancy Center. Although your girlfriend took an at-home pregnancy test, she may have not received the correct result or she may no longer be pregnant. 
Cleburne Pregnancy Center provides a free and confidential lab-quality pregnancy test. At-home tests are reliable but women are usually nervous about the results. She could take it too soon or not follow the directions carefully. 
There's also a possibility she's already had a miscarriage. According to the Mayo Clinic, up to 20% of known pregnancies end in a natural miscarriage.
The number could actually be higher because many miscarriages happen before a woman knows she's pregnant. Her body may not know yet that she's no longer pregnant so she could still get a positive test result. 
Does She Know How Long She's Been Pregnant?
In Texas, the new Heartbeat Bill (Senate Bill 8), permits abortion up to 6 weeks when a heartbeat can be detected. If you come to Cleburne Pregnancy Center for a free pregnancy test and the test is positive, we provide a free ultrasound. 
An ultrasound verifies how long she's been pregnant and if the pregnancy is growing or she's had a miscarriage. You'll also find out where the pregnancy is located. If it's implanted outside of the uterus, it can be potentially life-threatening.
The Cost of Abortion and Insurance
If her pregnancy is less than 6 weeks, she can qualify for a medical abortion. The typical cost of medical abortion (also known as the abortion pill) in Texas is between $500 to $700.
Insurance companies don't cover someone on a policy unless they are a spouse or a dependent, such as a child. Insurance rules change from state to state and from insurance company to company. Some insurance companies may cover the cost of an abortion. She can contact her insurance provider to verify coverage. 
By law, federal funds are not allowed to be used for abortions unless the pregnancy is a result of rape, incest, or if it is determined to endanger the woman's life. This law also applies to medical abortions.
Start With Us First
Schedule an appointment at Cleburne Pregnancy Center for a free pregnancy test and ultrasound. You can find out how far along the pregnancy is and if she's had a miscarriage. 
We can review the abortion pill procedure, side effects, and potential risks. Let's also take a look at the pregnancy options available to both of you. Contact us today so you can make a confident decision as soon as possible.